Chatbots make your business
Grow Faster!!
Typically replies instantly
Features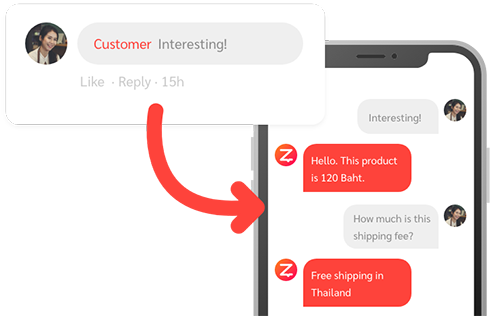 Real-time Response
Automatically respond to your customer inquiries in real-time 24/7 (can be customized with no limitation) and it can also work with page admin.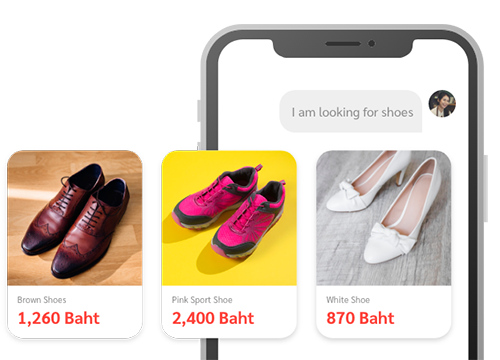 Shop Service
Displays your products and leads to sales in chat. It also connected with Inventory and Order Management. Your customers can order and pay directly through AI Chatbot. It helps summarize your order, payment and also supports delivery to customers.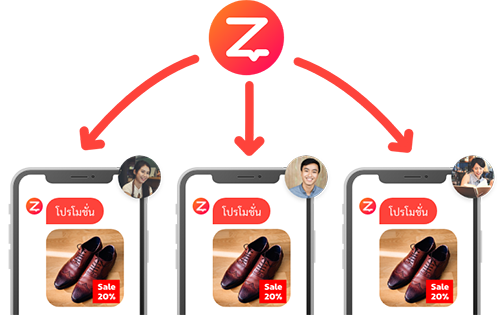 Broadcast
In Facebook inbox, you can easily send messages to your target customers so they will not miss any news. Moreover, you can also announce special promotions to your clients which may attract them and increase the chance to be sold.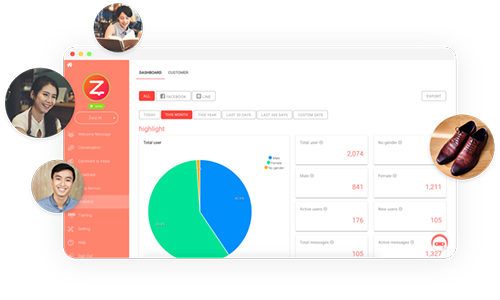 Analytics
Our Analytics Tools can collect customer's profile (demographic, behavior, and preference) which can help your businesses to better understand clients and be able to effectively display and categorize products to reach the exact target customers.
Register once for three platforms
Available on
Facebook Chatbot
Available on
Line Chatbot
Available on
Instagram Chatbot
Our Customers
Food & Beverage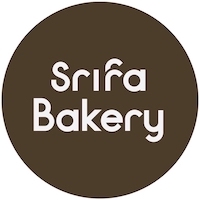 Srifa Bakery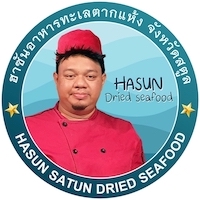 ฮาซัน อาหารทะเลตากแห้ง จังหวัดสตูล
Fashion
Shouwa88
Goodwill เสื้อฟุตบอลลิขสิทธิ์
Gadget & IT
Maxsothailand
Myhappyphones
ของใช้ทั่วไป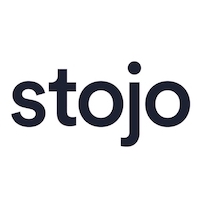 Stojo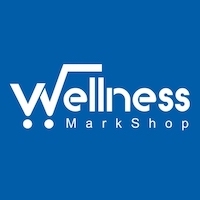 Wellnessmarkshop
Beauty
Collagen 10,000 mg Active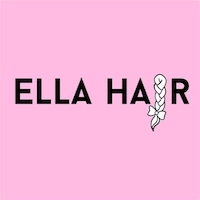 Ella hair แฮร์พีชถักเปีย น้ำหอมฉีดผม
คลินิก
Awika Teeth in a Day
The Ivory Dental Clinic คลินิกทันตกรรม ดิไอวรี่
ประกัน
Srikrungsubbroker
บจก.มิสเตอร์เอ็กซ์ฯ
อสังหาริมทรัพย์
Condothai
Homeservice24h
บริการ
Wizard Club
The Circus Studio
การเงิน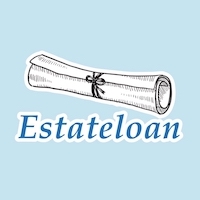 Estate Loan
PhillipCapital Thailand
บล็อคเกอร์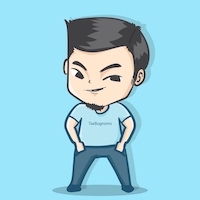 TaxBugnoms
Roundfinger
คอร์สเรียน
RongPleng.com สดและออนไลน์
The band music school
ทอง
ห้างขายทองสุวรรณภูมิ 3
ทองสวยจินดา
Pricing
BASIC PACKAGE
Free
Facebook Chatbot

3 MONTHS
(90 Days)
฿1,500
500 Baht per month
1 Facebook Chatbot
1 Instagram Chatbot
save 7%
6 MONTHS
(180 Days)
฿2,799
from 3,000 Baht
466.5 Baht per month
1 Facebook Chatbot
1 Instagram Chatbot
save 17%
1 YEAR
(365 Days)
฿4,999
from 6,000 Baht
416.58 Baht per month
1 Facebook Chatbot
1 Instagram Chatbot
save 13%
1 YEAR EXTRA SERVICE
(365 Days)
฿6,999
from 8,000 Baht
583.25 Baht per month
1 Facebook Chatbot + 1 Instagram Chatbot
+setup +personal training
save 13%
1 YEAR
EXTRA SERVICE
(365 Days)
฿6,999
from 8,000 Baht
583.25 Baht per month
1 Facebook Chatbot
1 Instagram Chatbot
+setup
+personal training
Template Chatbot
Package Details
Basic
Premium
Advanced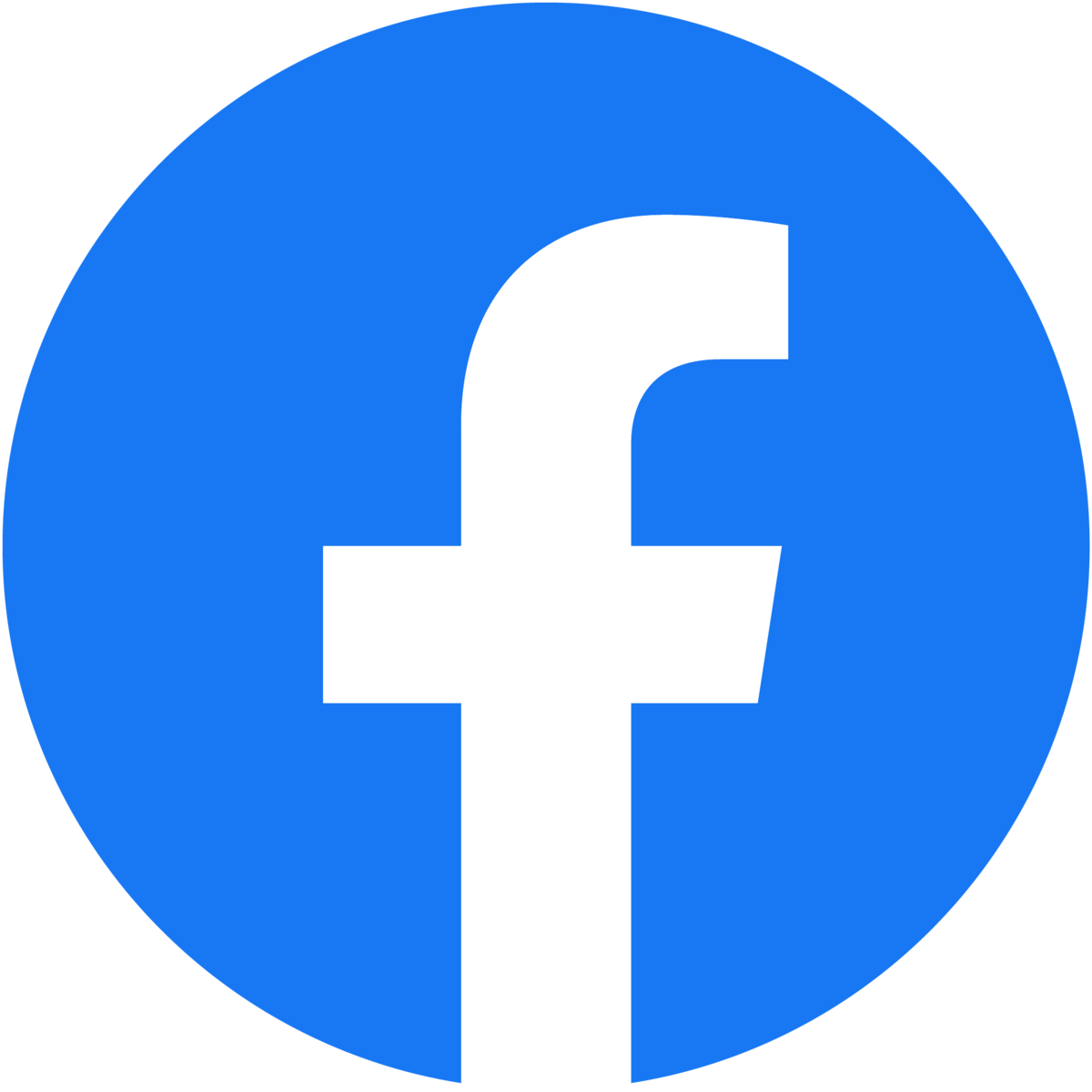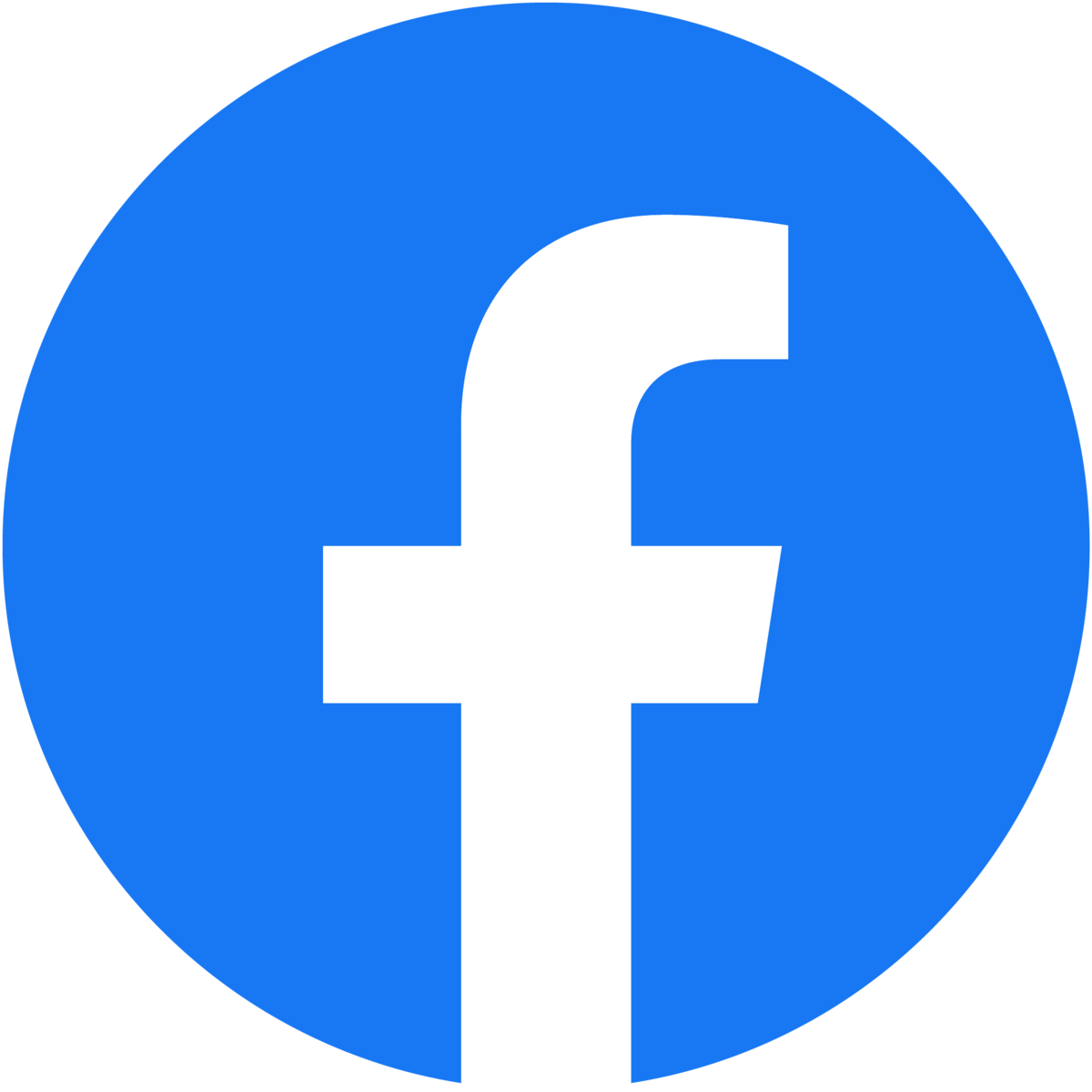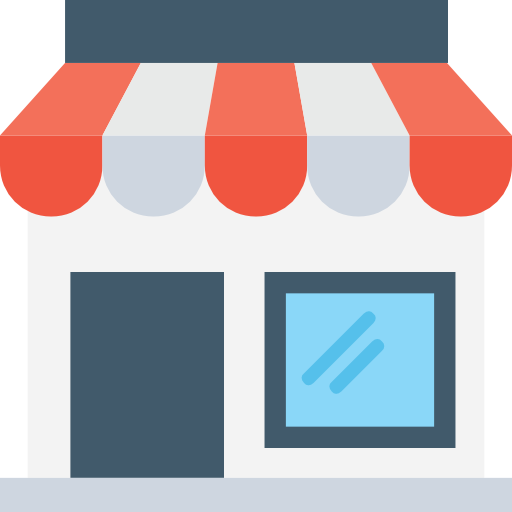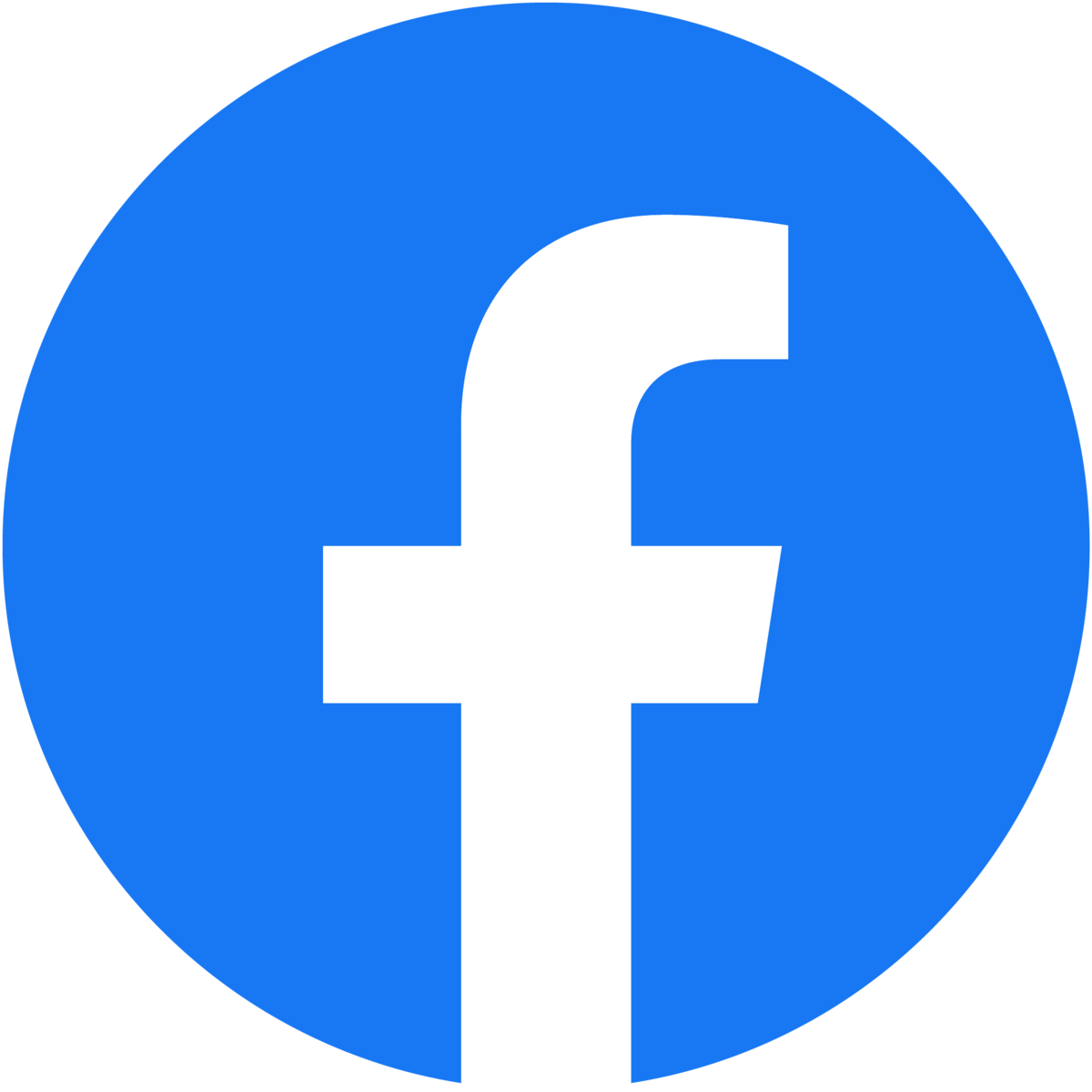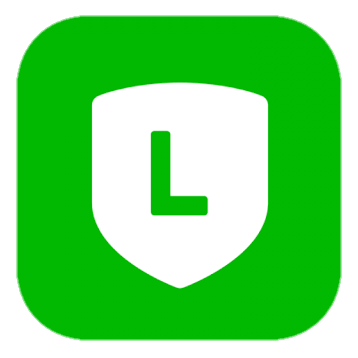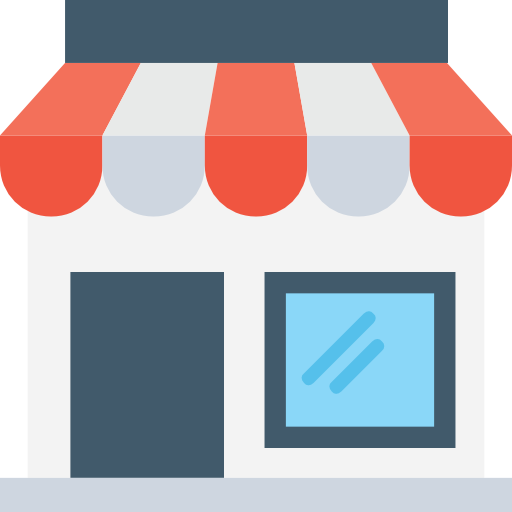 ตอบแชท
ตอบได้ทั้งข้อความ/รูป/carousel/วิดีโอ
สร้างบทสนทนาได้ 10 หัวข้อ
1 หัวข้อตอบได้ 2 bubbles
สุ่มคำตอบ
โอนย้ายข้อมูลไปเพจอื่น
สร้างบริบทต่อเนื่อง
ตั้งเวลาตอบแต่ละหัวข้อ
ทุกช่องทางตั้งค่าและตอบเหมือนกัน
รวมคำที่บอทตอบไม่ได้เพื่อฝึกฝนต่อได้
ตอบเป็น Sticker บนไลน์ได้
เพิ่มโค้ด LINE FLEX บนไลน์ได้
* Image Map
ตอบแชท
ตอบได้ทั้งข้อความ/รูป/carousel/วิดีโอ
สร้างบทสนทนาได้ 100 หัวข้อ
1 หัวข้อตอบได้ 10 bubbles
สุ่มคำตอบ
โอนย้ายข้อมูลไปเพจอื่น
สร้างบริบทต่อเนื่อง
ตั้งเวลาตอบแต่ละหัวข้อ
ทุกช่องทางตั้งค่าและตอบเหมือนกัน
รวมคำที่บอทตอบไม่ได้เพื่อฝึกฝนต่อได้
ตอบเป็น Sticker บนไลน์ได้
เพิ่มโค้ด LINE FLEX บนไลน์ได้
* Image Map
ตอบแชท
ตอบได้ทั้งข้อความ/รูป/carousel/วิดีโอ
สร้างบทสนทนาได้ 300 หัวข้อ
1 หัวข้อบน FB/IG ตอบได้ 10 bubbles บน LINE ตอบได้ 5 bubbles
สุ่มคำตอบ
โอนย้ายข้อมูลไปเพจอื่น
สร้างบริบทต่อเนื่อง
ตั้งเวลาตอบแต่ละหัวข้อ
ทุกช่องทางตั้งค่าและตอบต่างกันได้
รวมคำที่บอทตอบไม่ได้เพื่อฝึกฝนต่อได้
ตอบเป็น Sticker บนไลน์ได้
เพิ่มโค้ด LINE FLEX บนไลน์ได้
* Image Map
ตอบคอมเมนต์
สร้างคอมเมนต์ได้ 2 หัวข้อ
ดึงคอมเมนต์ตอบกลับแบบข้อความ
สุ่มคำตอบ
ดึงคอมเมนต์ตอบกลับแบบข้อความ/ปุ่ม/รูป/carousel/วิดีโอ/สรุปยอด
ซ่อนคอมเมนต์
ตอบกลับคอมเมนต์อื่นๆ(ไม่ต้องคาดเดาคำ)
เลือกตอบเฉพาะโพสได้ (FB),IG
ตั้งเวลาตอบแต่ละหัวข้อ
จำกัดจำนวนการตอบกลับคอมเมนต์
ตอบคอมเมนต์
สร้างคอมเมนต์ได้ 100 หัวข้อ
ตอบกลับคอมเมนต์ใต้โพส
ดึงคอมเมนต์ตอบกลับแบบข้อความ/ปุ่ม/รูป/carousel/วิดีโอ/สรุปยอด
ซ่อนคอมเมนต์
ตอบกลับคอมเมนต์อื่นๆ(ไม่ต้องคาดเดาคำ)
เลือกตอบเฉพาะโพสได้ (FB),IG
สุ่มคำตอบ
ตั้งเวลาตอบแต่ละหัวข้อ
จำกัดจำนวนการตอบกลับคอมเมนต์
ตอบคอมเมนต์
สร้างคอมเมนต์ได้ 300 หัวข้อ
ตอบกลับคอมเมนต์ใต้โพส
ดึงคอมเมนต์ตอบกลับแบบข้อความ/ปุ่ม/รูป/carousel/วิดีโอ/สรุปยอด
ซ่อนคอมเมนต์
ตอบกลับคอมเมนต์อื่นๆ(ไม่ต้องคาดเดาคำ)
เลือกตอบเฉพาะโพสได้ (FB),IG
สุ่มคำตอบ
ตั้งเวลาตอบแต่ละหัวข้อ
จำกัดจำนวนการตอบกลับคอมเมนต์
ร้านค้าบนแชท
เพิ่มสินค้าได้ 5 ชิ้น
จัดการสต็อกได้
จัดการออเดอร์ได้
ปริ้นใบปะหน้าพัสดุ
สรุปยอดอัตโนมัติ
ชำระเงินผ่านแชทได้
สร้างโค้ดส่วนลด
เปลี่ยนสีร้าน
เชื่อมต่อกับ Salepage
ระบบขายส่ง
รายงานผลประกอบการ
ส่งออกข้อมูล
ร้านค้าบนแชท
เพิ่มสินค้าสูงสุด 500 ชิ้น
จัดการสต็อกได้
จัดการออเดอร์ได้
ปริ้นใบปะหน้าพัสดุ
สรุปยอดอัตโนมัติ
ชำระเงินผ่านแชทได้
สร้างโค้ดส่วนลด
เปลี่ยนสีร้าน
เชื่อมต่อกับ Salepage
ระบบขายส่ง
รายงานผลประกอบการ
ส่งออกข้อมูล
ร้านค้าบนแชท
เพิ่มสินค้าสูงสุด 3000 ชิ้น
จัดการสต็อกได้
จัดการออเดอร์ได้
ปริ้นใบปะหน้าพัสดุ
สรุปยอดอัตโนมัติ
ชำระเงินผ่านแชทได้
สร้างโค้ดส่วนลด
เปลี่ยนสีร้าน
เชื่อมต่อกับ Salepage
ระบบขายส่ง
รายงานผลประกอบการ
ส่งออกข้อมูล
บรอดแคสต์
ส่งถึงลูกค้าที่เคยคุยภายใน 24 ชม.
ส่งเป็นรูปแบบข้อความ
ส่งถึงลูกค้าเก่าได้บางหัวข้อ (ตามเงื่อนไขของ Facebook)
ตั้งเวลาบรอดแคสต์
เลือกกลุ่มเป้าหมายแบบกำหนดเองได้
เนื้อหา FB/IG ตอบได้ 10 bubbles
บรอดแคสต์
ส่งถึงลูกค้าที่เคยคุยภายใน 24 ชม.
ส่งถึงลูกค้าเก่าได้บางหัวข้อ (ตามเงื่อนไขของ Facebook)
ส่งเป็นรูปแบบข้อความ/ข้อความพร้อมปุ่มกด/รูปภาพ/สไลค์/วิดีโอ
ตั้งเวลาบรอดแคสต์
เลือกกลุ่มเป้าหมายแบบกำหนดเองได้
เนื้อหา FB/IG ตอบได้ 10 bubbles
บรอดแคสต์
ส่งถึงลูกค้าที่เคยคุยภายใน 24 ชม.
ส่งถึงลูกค้าเก่าได้บางหัวข้อ (ตามเงื่อนไขของ Facebook)
ส่งเป็นรูปแบบข้อความ/ข้อความพร้อมปุ่มกด/รูปภาพ/สไลค์/วิดีโอ
ตั้งเวลาบรอดแคสต์
เลือกกลุ่มเป้าหมายแบบกำหนดเองได้
เนื้อหา FB/IG ตอบได้ 10 bubbles บน LINE ตอบได้ 5 bubbles
วิเคราะห์ข้อมูล
เก็บข้อมูล 3 เดือนล่าสุด
ภาพรวมของ Facebook Inbox
สถิติบทสนทนา/คอมเมนต์
สถิติผู้ใช้
ติด Tag / สถานะ
เก็บอีเมล/เบอร์ให้ออโต้เมื่อลูกค้าพิมมา
ส่งออกข้อมูลเป็นไฟล์ Excel/Csv
วิเคราะห์ข้อมูล
ภาพรวมของ Facebook Inbox
สถิติบทสนทนา/คอมเมนต์
สถิติผู้ใช้
ติด Tag / สถานะ
เก็บอีเมล/เบอร์ให้ออโต้เมื่อลูกค้าพิมมา
ส่งออกข้อมูลเป็นไฟล์ Excel/Csv
ดึงลูกค้าเก่า
วิเคราะห์ข้อมูล
ภาพรวมของ Facebook Inbox
สถิติบทสนทนา/คอมเมนต์
สถิติผู้ใช้
ติด Tag / สถานะ
เก็บอีเมล/เบอร์ให้ออโต้เมื่อลูกค้าพิมมา
ส่งออกข้อมูลเป็นไฟล์ Excel/Csv
ดึงลูกค้าเก่า
คีย์ลัด
แอดมินใช้ # เพื่อเรียกคำตอบแชทบอท
แอดมินทำงานร่วมกับบอทได้
คีย์ลัด
แอดมินใช้ # เพื่อเรียกคำตอบแชทบอท
แอดมินทำงานร่วมกับบอทได้
คีย์ลัด
แอดมินใช้ # เพื่อเรียกคำตอบแชทบอท
แอดมินทำงานร่วมกับบอทได้
ระบบแจ้งเตือน
แจ้งเตือนผ่าน LINE เมื่อเจอคำที่บอทตอบไม่ได้ / หัวข้อที่กำหนด
แจ้งเตือนผ่าน LINE เมื่อมีออเดอร์เข้า / ลูกค้าชำระเงิน
ระบบแจ้งเตือน
แจ้งเตือนผ่าน LINE เมื่อเจอคำที่บอทตอบไม่ได้ / หัวข้อที่กำหนด
แจ้งเตือนผ่าน LINE เมื่อมีออเดอร์เข้า / ลูกค้าชำระเงิน
ระบบแจ้งเตือน
แจ้งเตือนผ่าน LINE เมื่อเจอคำที่บอทตอบไม่ได้ / หัวข้อที่กำหนด
แจ้งเตือนผ่าน LINE เมื่อมีออเดอร์เข้า / ลูกค้าชำระเงิน
รวมแชททุกช่องทาง
รวม FB + LINE + IG ไว้ในที่เดียว
เปิดบิลผ่านแชทได้
เรียก quick message ได้
รับ-ส่งไฟล์ได้
จัดหมวดแอดมิน/บอทได้
รวมแชททุกช่องทาง
รวม FB + LINE + IG ไว้ในที่เดียว
เปิดบิลผ่านแชทได้
เรียก quick message ได้
รับ-ส่งไฟล์ได้
จัดหมวดแอดมิน/บอทได้
รวมแชททุกช่องทาง
รวม FB + LINE + IG ไว้ในที่เดียว
เปิดบิลผ่านแชทได้
เรียก quick message ได้
รับ-ส่งไฟล์ได้
จัดหมวดแอดมิน/บอทได้
Salepage
เชื่อมกับร้านค้าครบวงจรได้
เปลี่ยนธีม/สีร้านค้าได้
เพิ่มได้ 10 บล็อค
ใส่ลิ้งค์ Youtube ได้
มี Facebook Pixel
มี Google Tag Manager
มี Google Analytics
มี TikTok Pixel
Salepage
เชื่อมกับร้านค้าครบวงจรได้
เปลี่ยนธีม/สีร้านค้าได้
เพิ่มได้ 10 บล็อค
ใส่ลิ้งค์ Youtube ได้
มี Facebook Pixel
มี Google Tag Manager
มี Google Analytics
มี TikTok Pixel
Salepage
เชื่อมกับร้านค้าครบวงจรได้
เปลี่ยนธีม/สีร้านค้าได้
เพิ่มได้ 20 บล็อค
ใส่ลิ้งค์ Youtube ได้
มี Facebook Pixel
มี Google Tag Manager
มี Google Analytics
มี TikTok Pixel
more details
Advanced Package! Chatbot for LINE Official Account
Click